GP UK
Accessible websites and purpose built CMS for the primary care sector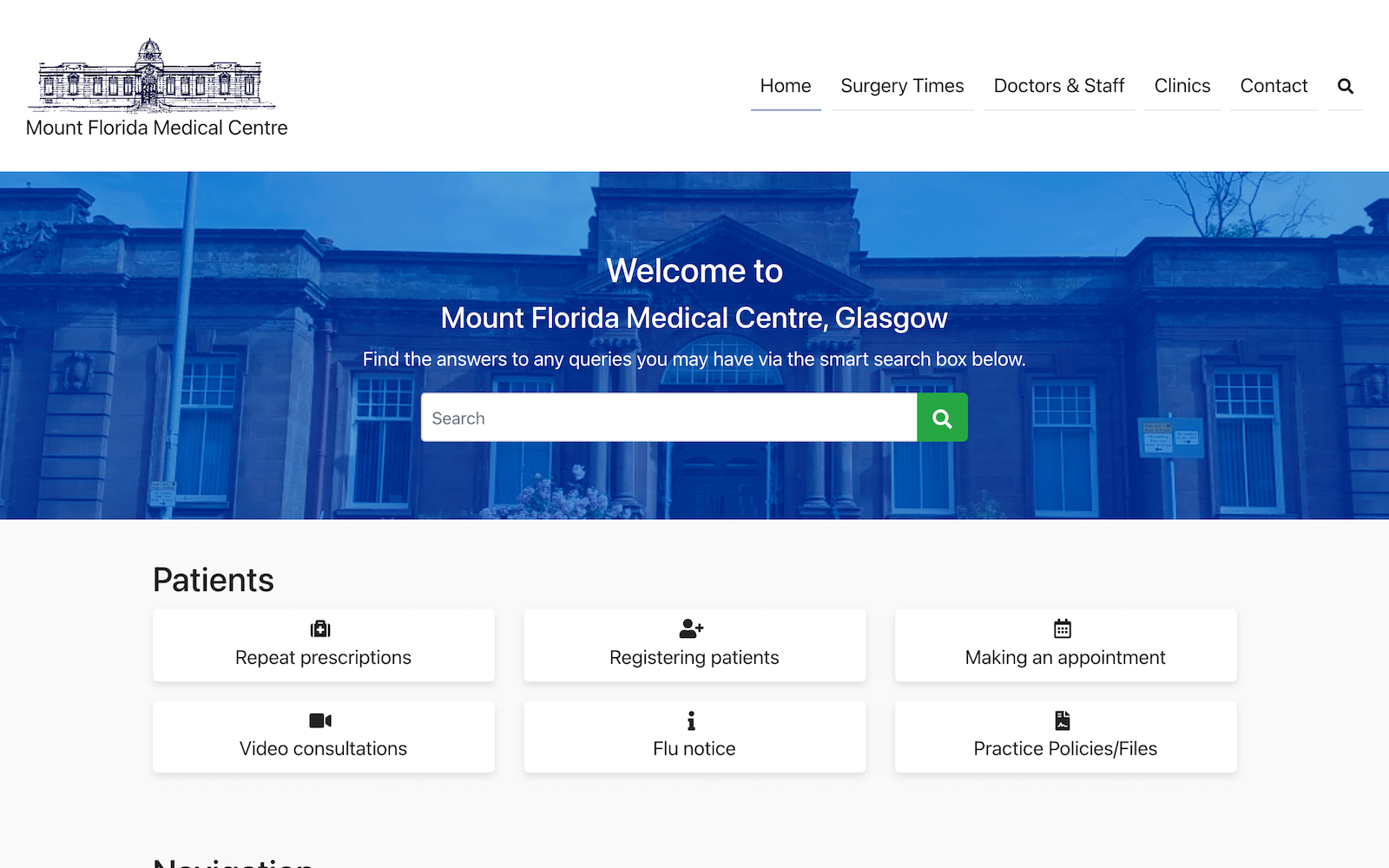 I co-founded GP UK to help the lack of accessible, responsive websites in the medical practice market.
Heading development, I designed a modular front end system that could adapt to fit the needs of our customers.
Due to the diversity of users accessing these sites for important information, it was key that the site conformed to AA accessibility requirements and catered for as many browsers and devices as possible.
A purpose built content management system was created for practice managers and doctors to take control of their own content and keep their websites up to date.
Running the business grew my skill set outside of development by giving me hands on experience with sales, marketing, and managing customer relationships.
In 2021, NHS Scotland launched a free service that solved many of the problems we originally identified. During its lifetime, the platform helped over 100,000 patients access important information, book appointments, and find appropriate services.