When Does SAAS Come In?
Countdown for Scottish student loan payments with 500,000 views from word of mouth across campuses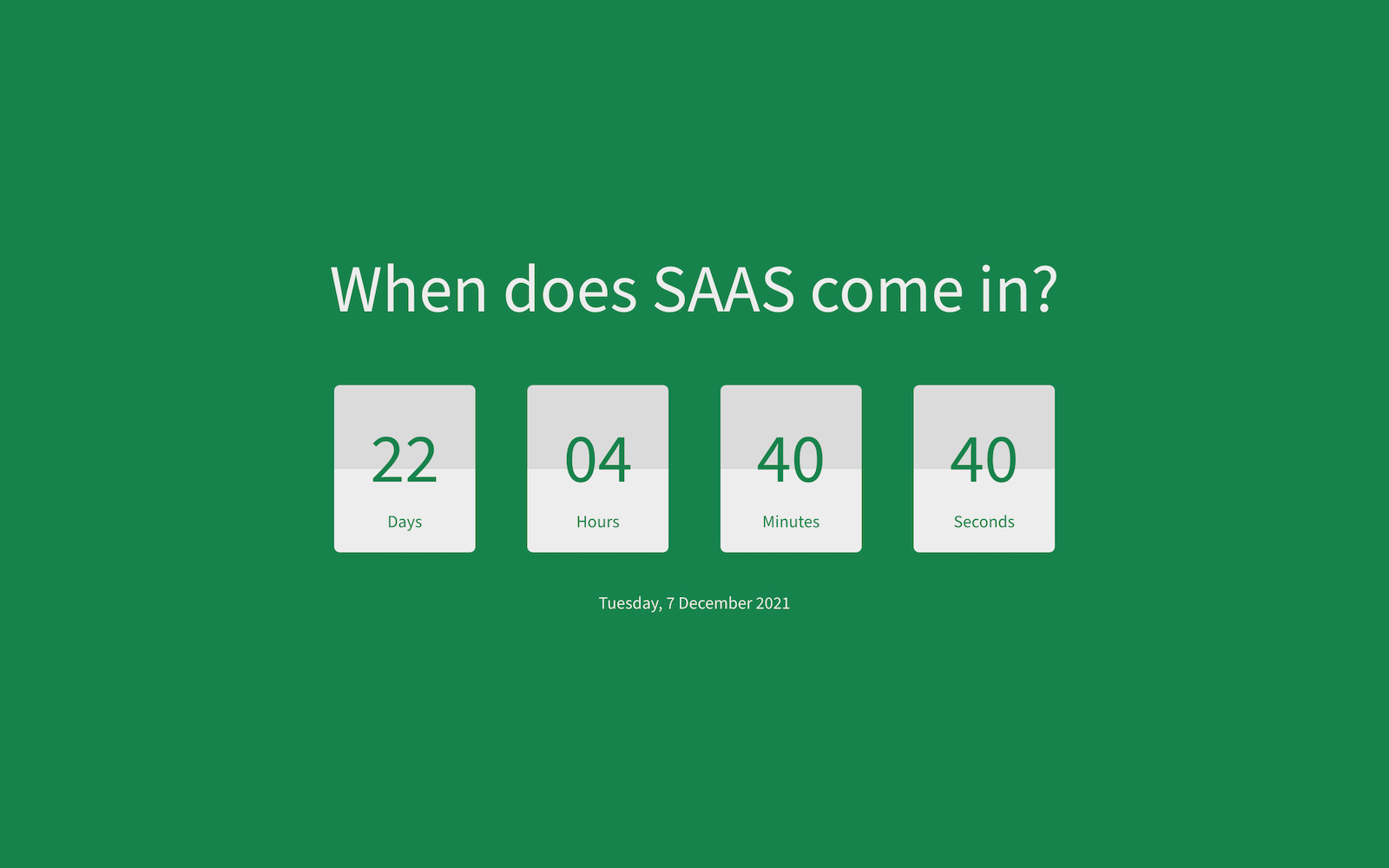 Myself and Daniel Waghorn created whendoessaascomein.com at university to answer a common question on campus about loan payments.
We built the site with a simple full screen timer and put it live the same week just to see what would happen.
Due to the lack of quality results, we surprisingly ranked page 1 on Google in the first month. Soon after we overtook the Student Loan Company themselves claiming the top spot where it has remained since we graduated.